We're with you every step of the way
Well-planned modernisation helps to make sure your equipment is reliable, compliant with the latest safety standards, and complements your building's design. We can assess the condition of your equipment and help you decide what to modernise and when. We also provide expert support at every stage of the modernisation process.
Plan and budget for the future with confidence
KONE Asset Management Planning
Eliminate the risk of surprises in equipment performance and budgeting. We carry out a thorough assessment of your equipment and provide clear recommendations on the modernization solutions open to you, schedules designed to minimize disruption in your building, and an estimate of how much it will cost to complete the work.
KONE Care for Life™
A KONE Care for Life™ assessment is a thorough check of the current condition of your elevator, escalator, or automatic door equipment.
You'll receive a detailed analysis of the current condition of components and systems, a summary of the areas that need attention, and an explanation of any potential risks we have identified.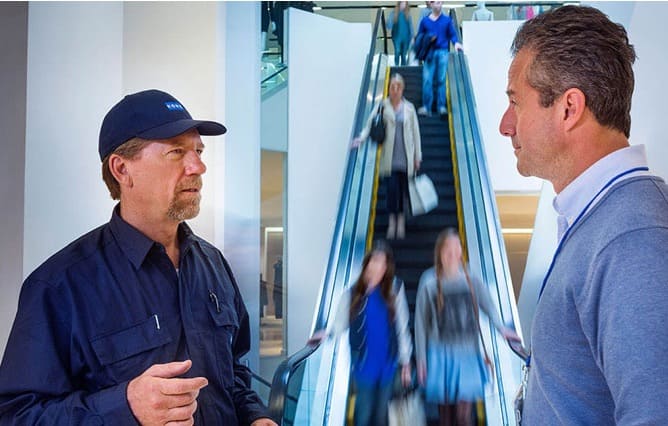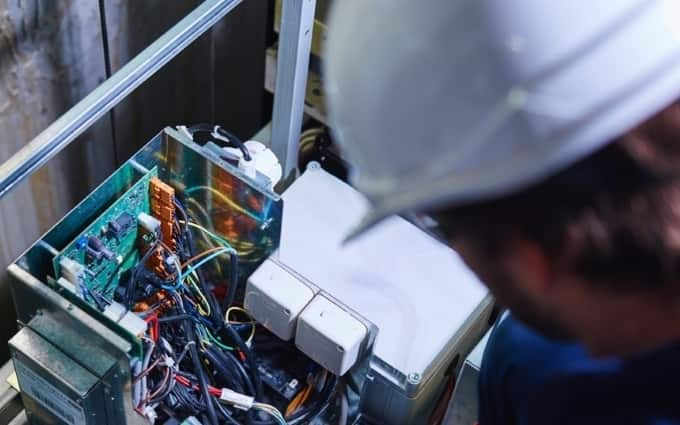 Protecting your investment
The last thing you want, and your residents need, is for your equipment to be out of service because the spare parts it needs are no longer available. We help by informing you in good time if your equipment includes parts that will become obsolete in the near future and suggesting replacement solutions to ensure uninterrupted operation.
A professional, hassle-free modernization process from start to finish
1. Planning
The first step is to take a close look at your equipment's condition and the people flow in your building. We can then recommend the modernization options that best suit your situation and provide you with a cost estimate and advice on financing the work.

After a site visit to check everything in detail, we finalize the modernization plan and safety procedures.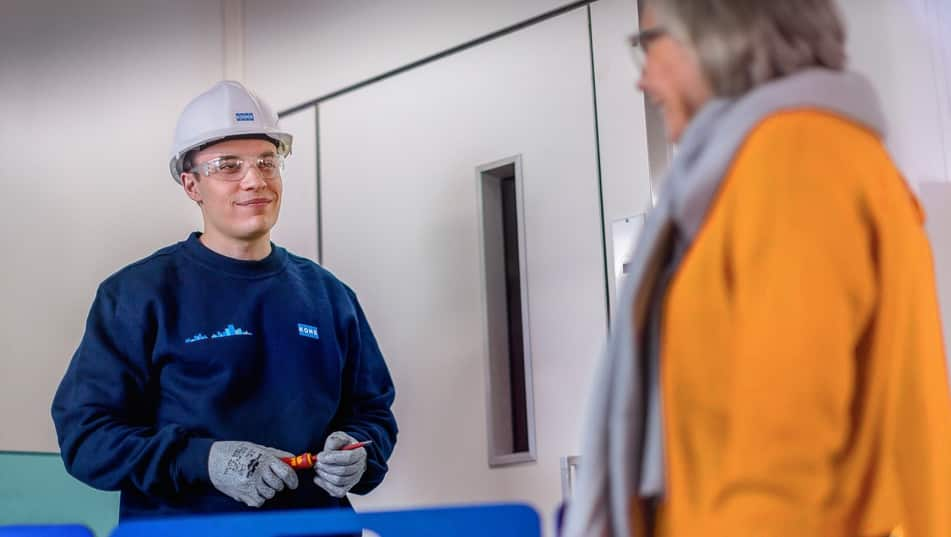 2. Installation
Our team protects the floors, walls, and walkways to make sure they are not damaged, and makes every effort to keep noise and dust to a minimum to minimize disturbance to everyday life in your building. For example, depending on the type of building, the work can be carried out on weekends or at night.
We make sure that you and your end-users are fully informed about what is happening and when. For more extensive projects like full replacement, we dismantle and recycle the old equipment before preparing the site for installation. When we're finished, we clean up the site and perform final equipment checks.
3. Completion
Once the modernization work is finished we hand over the equipment to you and provide technical and safety information and training, as well as support with any third-party inspections required.

We can make sure your equipment operates reliably and safely for its entire lifespan with a customized KONE Care™ preventive maintenance package.
Get in touch
You can use the form below to tell us more about how we can help you. One of our team will be in touch as soon as possible.