KONE Online
Real-time maintenance info at your fingertips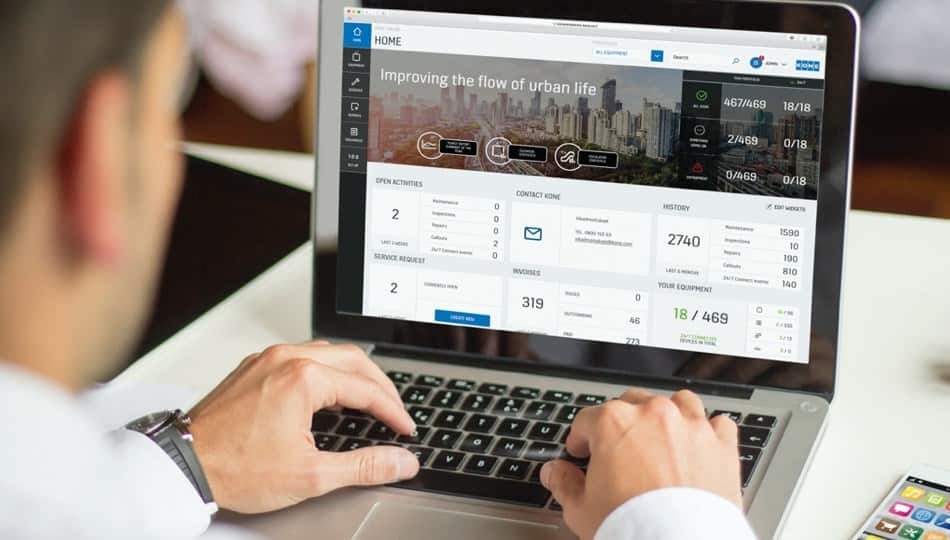 All your maintenance data in one place
The KONE Online web portal gives you and your team round-the-clock access to performance, maintenance, breakdown, and repair data for all your equipment.
You can also review maintenance contracts and generate reports on maintenance work and costs to help with planning and budgeting.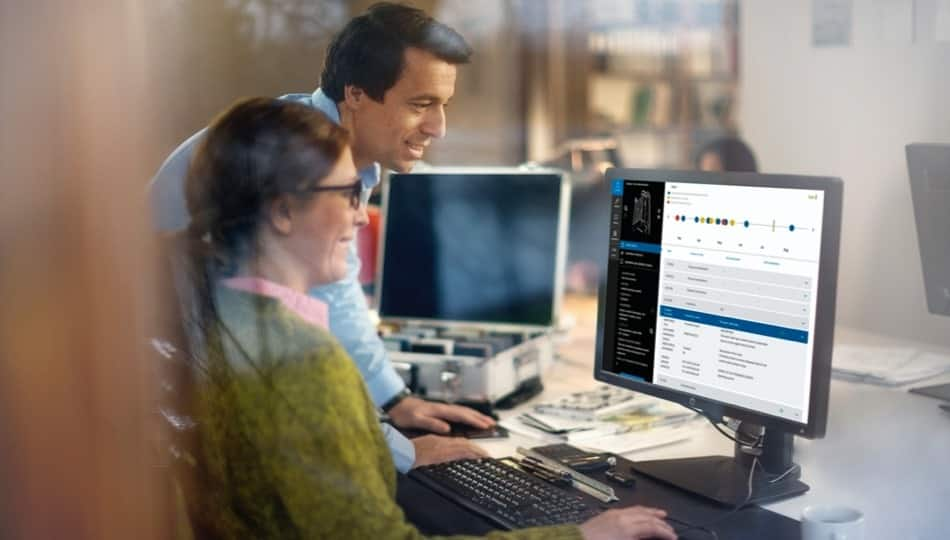 A clear overview of the past, present, and future
In KONE Online portal you can review historical data on equipment availability, performance, and repair costs – as well as how quickly we responded to your service requests. You can easily check data on callouts and other maintenance work to stay on top of what's happening right now.
In addition to the current activities, you get to view longer-term equipment performance and cost data to help with planning and budgeting in the future.
Request access today
KONE Online is available for all customers who have a maintenance contract with KONE
KONE Mobile
Real-time updates on the go
Stay on top of things
With the KONE Mobile app you can use your smartphone to stay up to date with everything that's going on with your equipment – including KONE 24/7 Connected equipment. You can choose to receive notifications on equipment status, maintenance schedules, and the progress of any maintenance work we're doing for you.
Download the app to get started.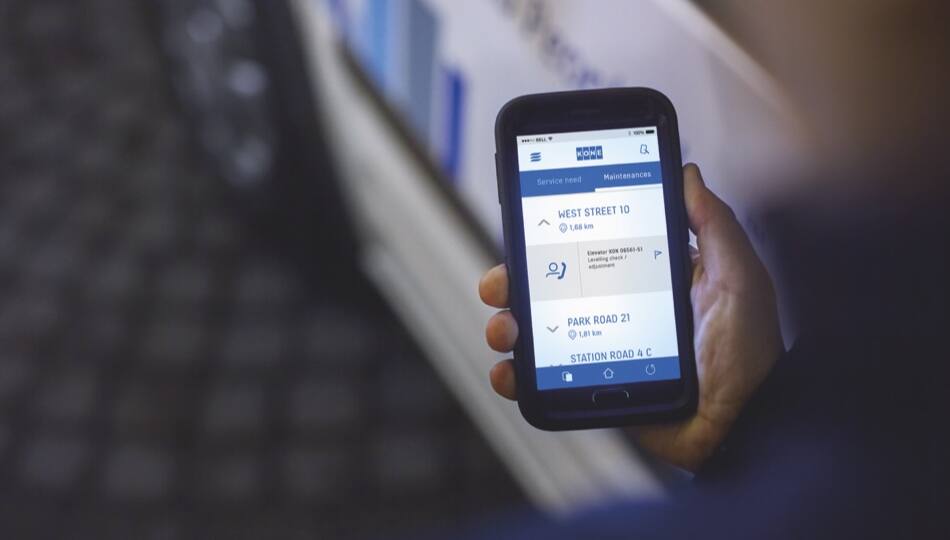 Comprehensive maintenance data in your pocket
KONE Mobile helps you to track the progress of all maintenance tasks, from request registration all the way to completion, with status notifications on your smartphone. You get a clear picture of what's happening with all your equipment, including ongoing maintenance work and whether or not the equipment is operating.
Sending a service request from your smartphone is quick and easy, and so is contacting a service expert at the KONE Customer Care Centre.
With KONE Mobile you can improve planning and budgeting with detailed reports on equipment maintenance and repair history, including information on the work done and the cost.
Staying up to date all the time, KONE maintenance customer communication video

Staying up to date all the time, KONE maintenance customer communication video
Get in touch
You can use the form below to tell us more about how we can help you. One of our team will be in touch as soon as possible.