Advanced People Flow solutions
A great building experience starts with advanced people flow solutions. Building security, access and destination control, infotainment solutions for lifts, and equipment monitoring all play a key role in our people flow solutions.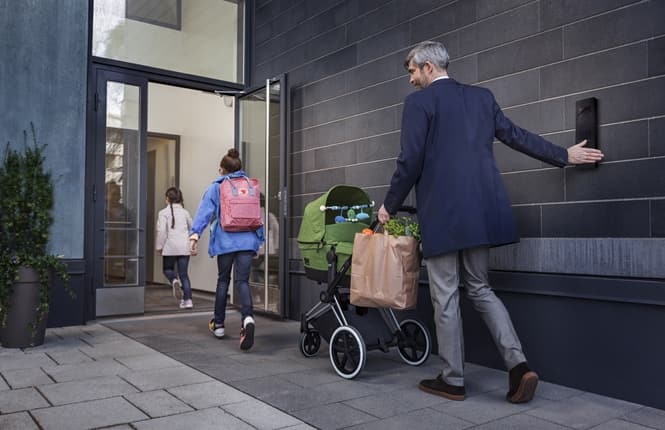 KONE advanced people flow solutions for residential buildings
As you move through a building, doors open automatically, elevators arrive with your destination floor preselected, and digital screens in the elevator car and in the lobby keep you up to date with important building information.
Explore our People Flow Intelligence reference cases
Get in touch
You can use the form below to tell us more about how we can help you. One of our team will be in touch as soon as possible.