Welcome back! Great to see you again. My first blog must have captured your interest. That's a good thing: if you're an architect, designer, or consultant, you can't afford NOT to be interested in KONE online planning tools, because they can speed up your design process exponentially and help you avert costly errors. With our online tools, you easily design exactly what you need during the elevator and escalator planning process – both literally and visually.
In my first blog, I looked at a few of the classic "disaster scenarios" that can be nipped in the bud with our tools. In this second blog, I'll take a closer look at the planning process, how the tools are used, and the stages that KONE Elevator Planner, KONE Escalator Planner, and KONE Car Designer come into play.
Allow me to add again: these tools are completely free to use and do not require you to log in to be able to use them fully.
Tools that guide your planning process, every step of the way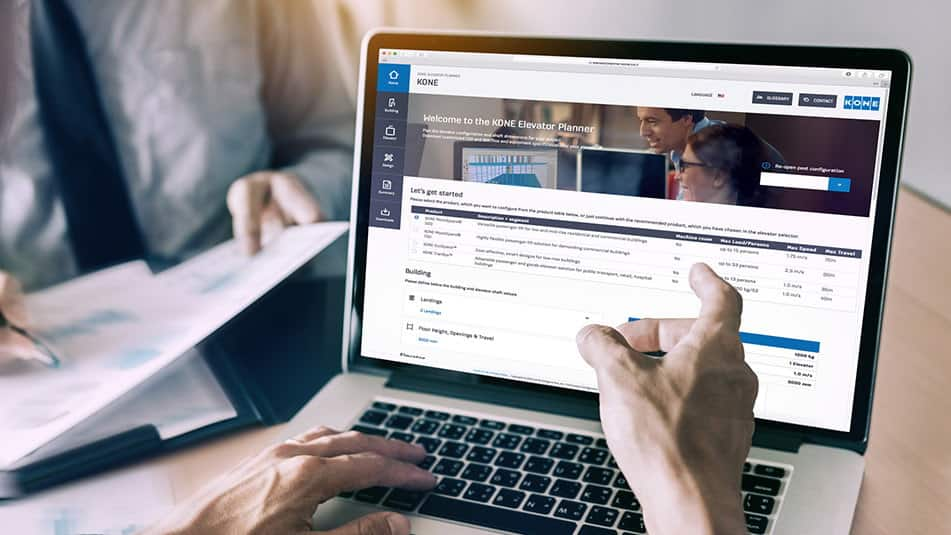 Let's get down to brass tacks.
You're designing a large, multi-level building such as an airport, transit hub, shopping mall, or office building that is navigated by hundreds, if not thousands, of people on a daily basis. They come and go, moving up and down, hopefully following the route you pictured in your original plan. So you'll need elevators and escalators – lots of them – and they need to be designed and positioned carefully so that every visitor's journey is smooth, efficient, bottleneck-free. And, with any luck, even inspiring.
Gulp. Where do you start? What do you need to factor in? Where should the elevators go? How much space should you allow for the elevator shafts? How many escalators will you need? What is their optimum gradient, space requirement, and speed? What kind of additional engineering structures might you need? What local building codes and safety regulations will you have to consider? Is there a ready factory solution that fits your design, or will you need to customize?
A million questions pop up in your mind. A small tremor of panic rises in your chest. What if, heaven forbid, you get your calculations wrong? Normally this is the point where most architects and planners give up and call in a specialized vertical transportation engineer. But did you realize you no longer have to wait? You can find many of the answers yourself simply by consulting KONE online planning and design tools, either on your laptop or using a mobile app, if applicable. It's really that simple!
Here's how the tools are used.
1. What equipment do I need? – Understanding people flow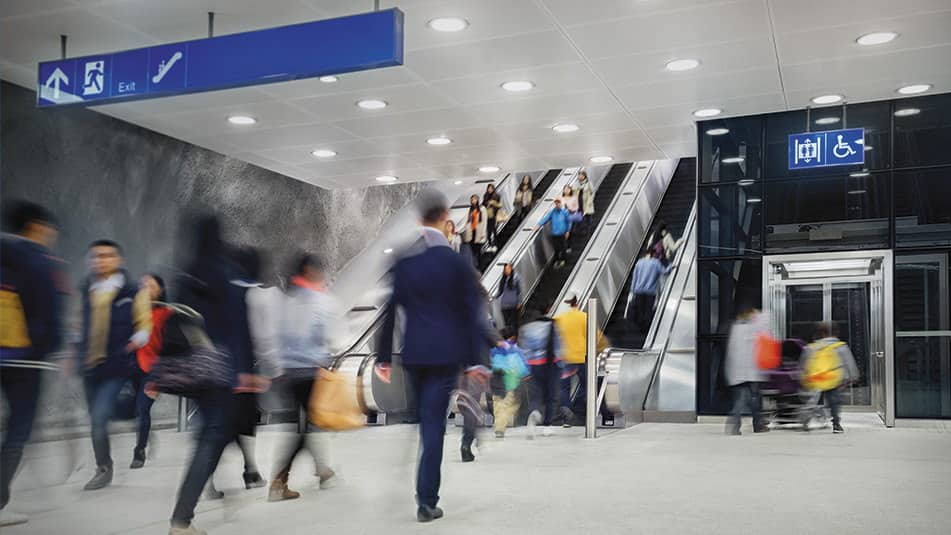 Before you can design a building that contains vertical and horizontal people flow solutions for large masses, the first thing you need to comprehend, in-depth, is how people move. Where are the main flows of traffic? Where are the main bottleneck risks? How many units of equipment are needed to handle peak flows? None of this can be left to guesswork: it's an exact science.
To assist you in answering these basic questions, KONE's planning tools can help you understand the people flow-related needs of your building. After feeding in your parameters, the tools tell you exactly what you need, how many units you require, how much space they will take up, and how to configure them according to your building requirements (this feature is not available everywhere yet).
2. How much space should I allow? – Understanding dimensions
Now you know what equipment you need. That's a start. But how much space should you allow for it?
Architects, planners, and consultants typically use our planning tools in the early planning phase to establish precisely how much space is required for elevators and escalators, and also to determine what kind of special engineering structures might be needed. After you feed in the specifications for your required elevator and escalator capacity, the tools not only tell you what you need, but also how much space they will take up.
The outputs specify not only the building space reservation but also the dimensional and structural requirements for all vertical and horizontal people flow solutions. You might for instance discover that you forgot to allow enough space for the machine room, or that your ceiling is too low for the escalator truss. With KONE tools, you immediately know how much space you have to play with.
3. Does my design conform to local codes? – Understanding safety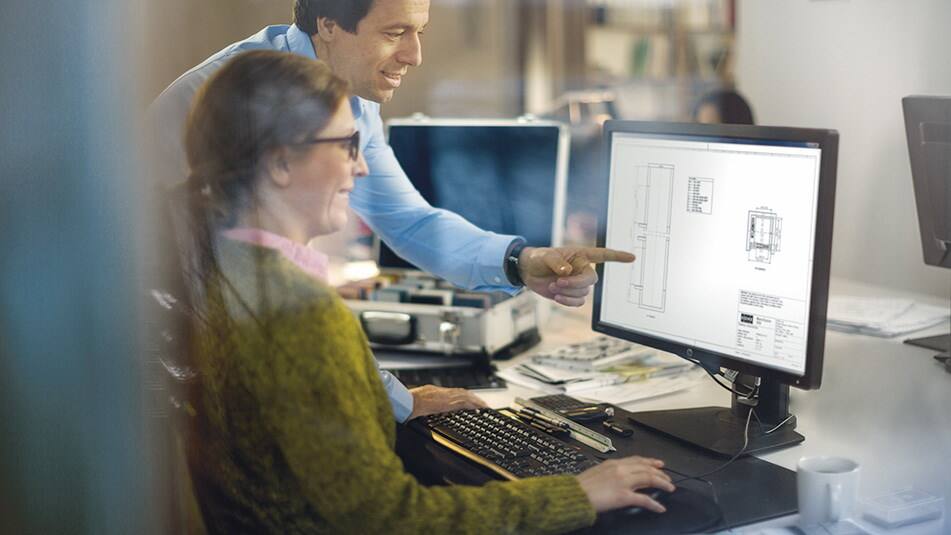 Nothing is more critical than safety. But building codes and safety regulations vary from country to country, and sometimes it can be hard to keep track of every detail. Are you fully conversant with the EN 81-20:2014 European standard specifying the strength requirements for landing and car doors? Are you acquainted with the Asian regulations for car and shaft lighting? Unless you're a die-hard elevator nerd, probably not!
Local regulations might sometimes require additional safety devices for elevators, and this can impact the shaft dimensioning, roof construction, or even the height of the whole building – and hence the total cost of the project. If you simply transplant an old elevator design from a previous project without taking these additional requirements into account, there will be costly changes ahead!
In cases like these, KONE planning tools can save you serious money. After you feed in your parameters and the location of your project, the tools automatically ensure that your design complies with relevant local regulations. And, most importantly, you can breathe easy and know that you are helping to improve the safety of your building's users.
4. How do I visualize it for my customer? – Handy BIM outputs
Here's one of my favorite things about our planning tools: After you feed in your parameters, the tools give you CAD and BIM outputs that are custom-made for your project. What could be easier?
Now you have a clearly visualized "object" that can be planted directly in your building plan. Plus, you have something concrete to show your customer in the earliest stages of planning. This BIM "object" is a stable element that you can import flexibly as you modify and adapt your design.
Building Information Modeling (BIM) has been a rising trend in building design and construction management for some time now, and I'm happy to say that we at KONE work seamlessly with customers using BIM throughout the planning, construction and building management phases of the project.
5. How do I share the specs with the builder?
Another great feature of the KONE planning tools is that they provide specification documents for the equipment as outputs that you can use in your own project documentation to describe the technical requirements for the building. This information is then easy to pass on to the builder in the RFP/RFQ process and forward to potential suppliers to make sure that everyone is on the same page and provides their proposals in line with what has been specified.
6. How will it look? – Uplift your design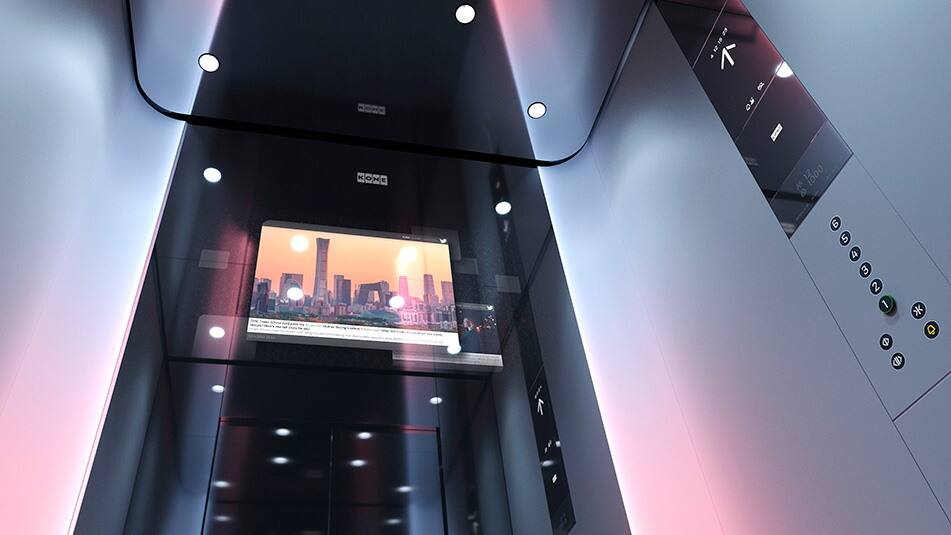 That's the engineering done. Phew. Now for the visuals. This is where KONE Car Designer comes into play. This easy-to-use online tool – which is also available as a mobile app – ensures that the look and feel of your elevator fits your aesthetic aims, the style of your building, and your desired end user experience.
The tool allows you to mix, match, and test an amazing variety of innovative materials, lighting solutions and other styling options, making it easy to find the most suitable components and materials to match your desired ambiance and user environment. It also makes it simple to cater to the needs of people with disabilities and plan the elevator experience to suit many different types of user groups.
KONE's design offering is the broadest and most flexible in the industry, so the choices are virtually boundless. I could rave on for pages, so I'll return to this topic in my next blog.
7. Intuitive use – it's a no brainer!
What's best of all about KONE tools is that they are super-intuitive to use. It's virtually impossible to misuse them or to be confused about what to feed in or what happens next. Too often tools like this are designed from an overly technical or expert point of view. Our tools, however, are not only accurate but also very "human", enabling you to effortlessly configure and design exactly what you need. Also, the tool outputs are produced according to your custom project and design: they handle the tricky parts on your behalf, freeing up your energy for the creative side of the project.
We've got you covered: go ahead and let your creativity flow.
8. Detailed data you can trust
Architects and design professionals are always working under time pressure and often need to perform multiple iterations. Most of you probably don't have the time or interest to become experts on elevators and escalators – nor should you have to! Besides, you probably don't need to deal with planning them on a day-to-day basis, so it's all too easy to forget or lose the information you need.
KONE tools provide a fast, easy way to handle these challenges. The only thing you need to know is where to find the tools, and you're all set to play around with different solutions, get your shaft dimensions, specifications, and your CAD and BIM files. The tools are maintained constantly with the latest product information, so you can trust that the data is always accurate and up to date. And, what's important to add: we don't provide generic data, but reliable, customized specifications based on the exact needs and product details that you feed in.
So, there you have it: eight reasons showing how KONE planning and design tools can make a big positive difference to your design process.
To sum all this up, the best way to describe the value of KONE tools is how quick and easy it now is to find accurate, up-to-date information – which hasn't always been the case. Now you can clean out your cupboards and throw away all those dusty, 10-year-old planning manuals. KONE tools are at your service 24/7, on any device, whether you're working at the office or if a great idea pops into your head at home in the evening.
Stay tuned for my next blog, which will go deeper into the KONE's design offering and the KONE Car Designer tool.
Aleksi M
About me
My name is Aleksi Marjamäki and I'm responsible for KONE customer-facing tools for architects and designers. I've worked for KONE for 16 years, which is basically my whole professional life. My background is in marketing, so I'm not a "tech guy", but as the owner of a very OLD motorcycle, I've found myself slowly turning into a mechanic (not by choice but more out of necessity). To tell the truth, I probably know more about standup comedy than engineering, but as far as I'm concerned, that makes me the perfect "expert" to explain how architects can benefit from using KONE tools. The reason why these tools are so indispensable is precisely because not everyone is an engineer! Not me, not you, not even the legendary Alvar Aalto. And, if you ask me, even Aalto might have avoided a few design calamities if KONE tools had been available in his day!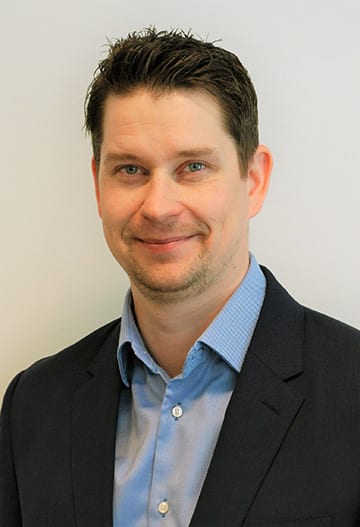 Name: Aleksi Marjamäki
Hometown: I come from a small town called Ulvila near Pori on the west coast of Finland.
Education: I studied at Oulu University and after that at Tampere University. My major was marketing, but I also studied strategy and accounting.
Professionalrole: I'm a member of KONE's Global New Equipment Business Development team. I am responsible for tools such as the Elevator and Escalator Planner and Car Designer tools for detailing the visuals of elevators, as well as a couple of other customer-facing tools that we are currently piloting.
Workhistory: I joined KONE's International Trainee Program (ITP) in the Hague, the Netherlands in 2005. I also worked as a business development manager at KONE Great Britain back when Building Information Modeling (BIM) became a rising trend in building design and collaboration.
Hobbies: I've been doing CrossFit since 2016. I also snowboard a few times a year. I'm waiting for COVID to pass so I can go skiing in the Alps again. I also have a boat and a motorcycle and love spending warm summer evenings boating around Helsinki's islands or cruising town on my bike.
How I relax: I listen to a lot of podcasts, some more professional, but mostly casual life learnings. I also really like stand-up comedy – watching and listening, not doing it myself.
Who inspires me: My son Oiva, who just turned eight and my daughter Anni, who turns five in July.