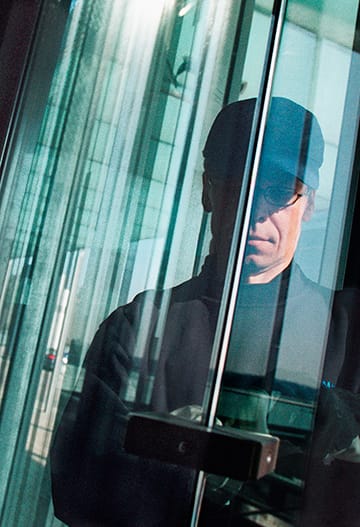 "I was once having dinner in France with a professor," says Alberto Sala, head of R&D for our Door business at KONE. "The restaurant had a beautiful view, so everything was glass, including the walls and doors. He couldn't find the door and slammed face first into a glass wall!"
Many such uncomfortable scenarios can happen when there is a malfunctioning or badly designed door. It gets all the more complex as doors are in constant use in demanding environments such as shopping centres, office buildings and public transportation hubs.
KONE provides a variety of doors for a wide range of buildings, from apartments to offices and from hospitals to hotels. KONE also provide services for doors. With 500,000 units under service KONE is the second largest door service provider in the world.
"Our customers find it increasingly convenient to have KONE service all of their lifts, escalators and doors," says Antti Ruutu, head of Door Business at KONE.
The right door for the right task
KONE helps with the design and placement of a door, as well as suggesting which type to use. For instance, uni-directional doors are better for high traffic capacity. Climate is important, too. KONE's automatic sliding door solution regulates the door opening width and opening time based on pedestrian volume and climate conditions, which saves on heating and cooling costs. KONE also supplies doors for medical buildings: hermetic doors.
"These doors are for demanding hospital environments," says Sala. "They have fire protection, sound reduction, radiation protection for X-ray equipment and don't interfere with magnetic fields. Our new hermetic door ergonomic handle is patented and reduces the effort in opening the door."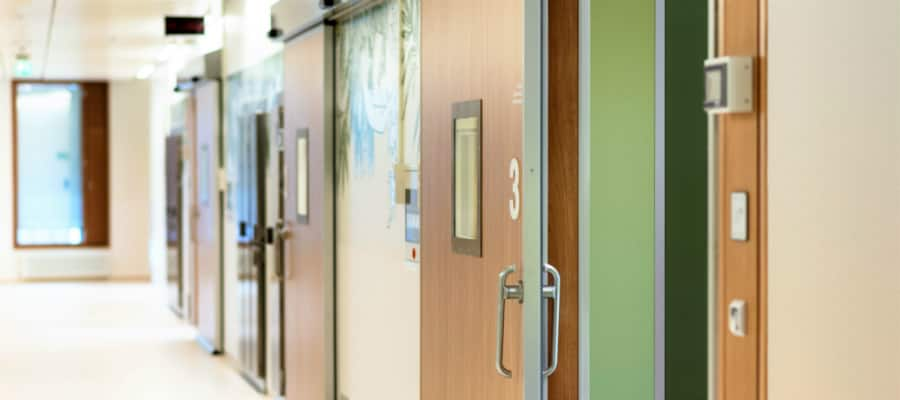 The full package
"Sometimes a customer might contact us and only want doors for their project, but it is more common for doors to be a part of an integrated people flow solution, combining vertical and horizontal movement from the entrance to the final destination," Ruutu says.
An example of this is the new Residential Flow solution. Designed for apartment buildings, a tenant can use a smartphone to automatically open the front door and call a lift with his or her floor preselected. The door can opened a door for visitors or deliveries even if the tenant isn't home. Property managers can send notices to the individual's smartphone, or an electronic notice board in the lobby or to a screen in the lift.
"There are other integrated solutions as well," adds Sala. "A person in an office building can use a tag or access card to open a turnstile and simultaneously call a lift; the same tag could also be used to open the doors on the way to their desk. This is important for access control."
The future: connectivity and automation
During recent years, door automation has increased, accessibility standards have improved and safety has become more important.
"We have experience with the stringent safety requirements for lifts. We apply those same standards to our doors," says Ruutu. "One of the basic safety guidance is an automatic door should never touch you. That can be easily achieved with today's sensors which can tell if someone is in the doorway."
Sensors and connectivity are increasingly important for building owners and operators to understand the movement of people. The typical KONE door might go through 400 – 4,000 cycles per day, and a connected door will collect and provide such information as the numbers of people passing through, arrival and departure times, how long a door is open and much more.
"The automation and use of data will increase in importance," sums up Sala. "Soon our customers will get a great deal of valuable data from our doors which they can use to make business and people flow decisions."
To come to think of it, a world without doors is rather incomplete.