Welcome. I'm Aleksi.
If you're reading this, chances are you're an architect, design professional, or maybe a facility manager.
If that's the case, I have some exciting insights to share with you. In fact, I have so many things to tell you that I've decided to start up a series of blogs dedicated to sharing all the ways that KONE online planning and design tools can help make your life easier.
It will take several blogs to outline the many ways that KONE tools speed up and facilitate the design process. The tools – KONE Elevator Planner, KONE Escalator Planner, and KONE Car Designer – are a family of intuitive, free-of-charge digital tools that do the math for you and let you focus on what matters most: feeding your creativity.
In my first blog, I'll be looking at classic "disaster scenarios" that can be nipped in the bud with KONE online tools. If you're tired of returning to the drawing board for the umpteenth time because of an undersized elevator shaft or a poorly fitting escalator, read on to find out how our tools can transform your inner Frank Lloyd Wrong into Frank Lloyd Wright-the-First-Time.
And, no, your eyes didn't deceive you. These tools are completely free to use.
6 ways KONE planning tools can help you avert disaster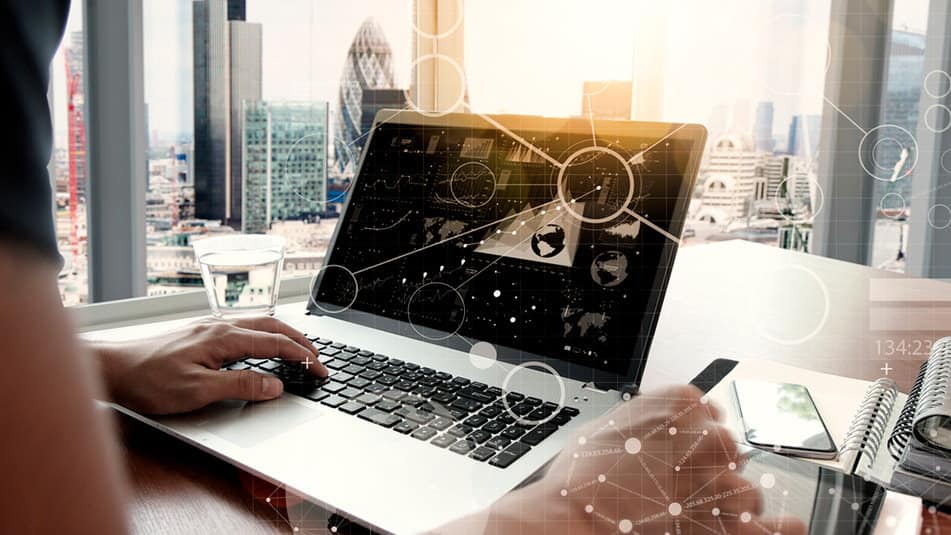 Each elevator and escalator needs to be planned carefully to avoid unpleasant surprises later in the process. But sometimes architectural projects seem to be ruled by Murphy's Law. A minor calculation error or forgotten safety code can have knock-on effects – and things go wrong. Spectacularly wrong. Then you sheepishly return to the drawing board, grimly taking note of the new grey hairs that have appeared at your temples, and you start all over again. Iteration after iteration.
But imagine if you always got it right the first time around. What if there were tools that allowed you to feed in your desired parameters and the software told you exactly what dimensions you can play with, what codes you need to factor in, and how your design will look, feel, and function?
Imagine how much time, blood, sweat and tears – and grey hairs – you could save.
Well, you can! These tools exist, and they're free!
These tools aren't just "nice-to-have" accessories. They can literally save you hours, if not days. And money. And endless hassle.
Let me start by sharing a few typical scenarios where our planning and design tools could literally save your project from an embarrassing fiasco.
1. Plan enough headspace for everyone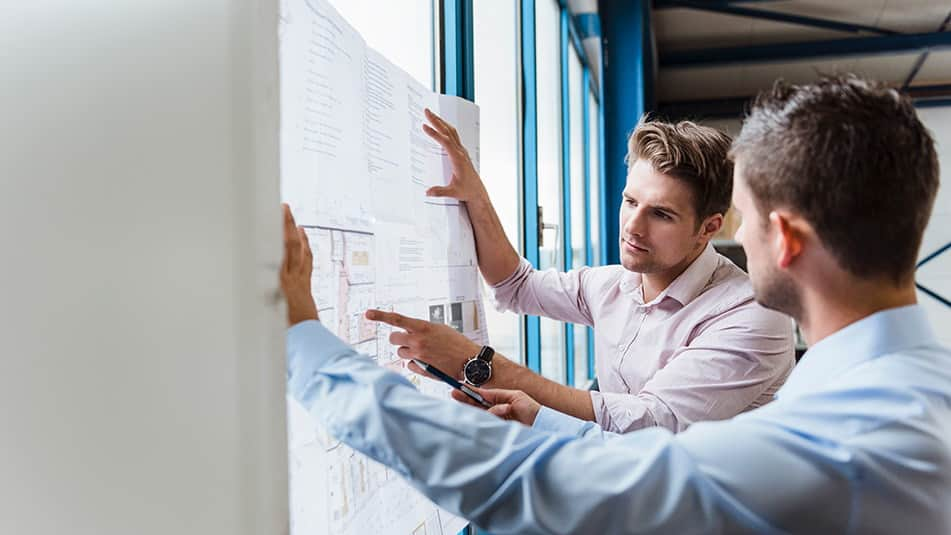 Here we have a surprisingly common "project gone wrong" scenario. You might be designing the floor plan for a retail space such as a shopping mall. You want to create a "wow" effect, so you locate an opening in the floor plan at the point that will offer shoppers a visually inspiring multi-level transit experience. It looks great on your computer screen, but…. when you try to integrate the escalators, you run into trouble. You realize the angle of the escalator is off. It's a whole head height lower than you expected. Tall shoppers are going to be in for serious headaches. So much for the "inspirational journey" you envisioned! Now you have no choice but to start all over again.
This debacle could have been wholly averted by using the KONE Escalator Planner. This intuitive self-service tool allows you to feed in your design parameters and it instantly generates escalator dimensions, 2D and BIM model drawing outputs. It tells you the exact distances, angles, and space you have to play with from the get-go, in the initial concept stages of the project.
You get your calculations right the first time around – and shoppers get to keep their heads.
2. Problem-solving shaft dimensions right from the start
Architects aren't elevator experts (nor should you be), and certain complications often come as a total surprise to designers of high-rise buildings.
One of the most common elevator-related fiascos is planning too small a pit or inadequate headroom. This often happens when you migrate old project dimensions to a new project and you end up using outdated planning information, or not planning in sufficient detail. Did you know, for instance, that switching from a side opening door to a center opening door not only impacts the width of the shaft, but might also increase the required shaft headroom space because extra safety gear is needed on top of the elevator car? This happens quite often, resulting in headaches for everyone involved in the project, especially when time is of essence – as it always is.
Depending on how early you catch it, there are several ways to resolve the issue. If you notice it early, you can modify your architectural drawings and raise the roof of the entire building. This necessitates multiple checks for design consistency as well as document updates. The entire process is basically a big waste of time and involves unnecessary risks.
Another typical solution is to modify the elevator and keep the earlier headroom dimensions, but this in turn generates additional cost and extends the delivery time because you need a custom solution. It might also necessitate compromises that are not ideal for the building users.
With KONE Elevator Planner, none of this is necessary. You simply feed in your parameters, and you instantly get your shaft dimensions, specifications, CAD and BIM files.
3. Consider the safety code – ahead of time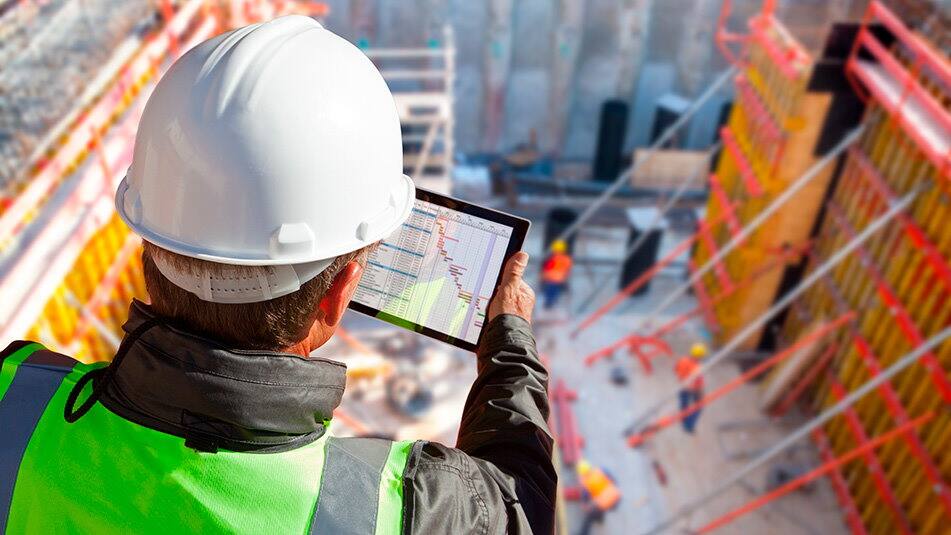 Elevators are highly configurable, engineered products that are subject to strict safety codes and regulations. This means that seemingly small changes in the product configurations can lead to unanticipated changes in the elevator and shaft requirements around it.
Quite often architects lack a deep understanding of additional safety measures or devices that are mandatory in certain building designs. One obvious example is the need for a counterweight safety gear device in elevators if there is an accessible space under the elevator, which is quite a common set-up in buildings with a parking garage below the building. What many planners don't realize is that counterweight safety gear means that you need increased elevator pit depth. I've even heard of real-life cases of planners realizing that this mandatory safety device is entirely missing – after, gulp, the elevator is already in use!
Updating the equipment and the surrounding shaft after the building is already finished is not a cheap or desirable task for anyone, so it really pays off to spend those extra minutes in the early phases to make sure that every safety code is properly observed. KONE planning tools provide accurate, up-to-date information on all relevant local safety codes.
4. Make sure the elevator interior design fits the building
When you design a new building or modernize an old one, the look and feel of the elevators need to complement your overall vision. Sometimes, however, the elevator can end up sticking out like a sore thumb. A characterless steel box will ruin the hours your spent perfecting the details of the Art Deco-style lobby you are modernizing. A psychedelic, space-age lighting scheme will backfire if it makes your elevator car feel claustrophobic.
With KONE Car Designer, you can bring your vision to life with 3D modelling to create unique interiors to match your needs. The software shows you exactly how different materials, lighting options, and accessories will look and feel with a high level of fidelity. You instantly see how your elevator will turn out, either on your computer, or on your phone or tablet. The tools not only take visuals into account, but the whole elevator experience.
5. Plan for people flow in every space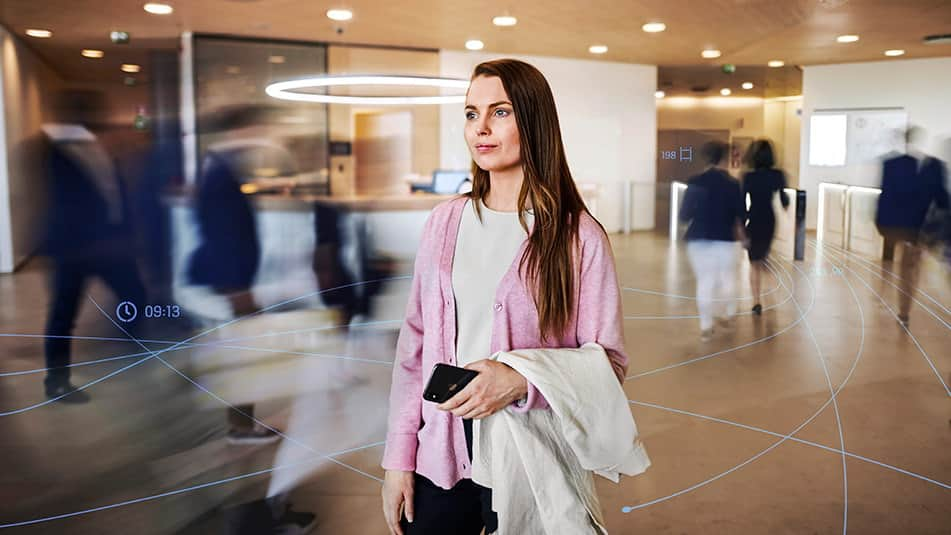 Not every architect possesses an in-depth understanding of how people move in large public spaces. How can you automatically know how many elevators are required to handle peak capacity in a luxury hotel in the center of Stockholm? And how do you figure out which product is the most suitable for the building, whether the elevator should be deep, wide, or square, what are the most relevant regulations to consider, or what the door opening size should be?
You would typically call in a vertical transportation engineer to tell you what escalator speed is optimal, or how many elevators you need to handle peak traffic. But KONE tools can at least guide you in these issues in the earliest stages, averting potentially costly errors and time-consuming iterations.
Oh, in case you were wondering whether this means that you can wave goodbye to that vertical transportation engineer that always keeps you waiting, they're not out of a job just yet. You still need to consult them. But with KONE tools, available in many countries, you might not have to wait for their input before you lock in your design. You have a clear vision and schematic in the very early stages – at least of the right product based on your project type – well before tendering.
6. Future-proof your building
A new building is expected to be flexible, adaptable, and future-proofed. You need to understand its needs in three, ten, or even fifty years from now. Expandability and modularity are key imperatives in busy architectural settings such as airports and other transport hubs, for instance.
KONE tools can help approach building design in a modern digital way by providing a starting point towards a digitally enabled design coordination process, and even a digital twin of the building. They provide the ability to get BIM (Building Information Modeling) outputs for elevators and escalators for the projects where it is needed. This will ultimately help architects understand massing, adjacencies, and to identify and resolve at an early stage any possible conflicts between the different elements in the building.
Applying KONE tools, you can design a modular system that is fully adaptable. You feed in the parameters and the tools create the 3D BIM objects in the desired format (IFC or RFA), level of detail/development (LOD100 or LOD200), and with the relevant specification data embedded in the object. This future-proofed BIM element can be modified along the way as the hub evolves, but the object's specs and dimensions remain uniform, eliminating the need for costly custom solutions when you update the building.
So, there you have it: at least six excellent reasons to use KONE planning and design tools.
And here's another: KONE tools are very intuitive to use. Architectural software is often designed from a technical expert point of view, but our tools are very "human". It's virtually impossible to use them wrong or not to know how to use them. We also update them constantly with the latest product information, so you can trust that the data is always in line with current requirements. The tools don't provide generic information that is "roughly right for typical projects", but project-specific data, all the relevant steps of the design process, and the exact information you request.
Spending just five minutes using the tools to plan properly can save you many hours and grey hairs later down the line.
Stay tuned for my next blog, which will go deeper into the specifics of KONE's different planning tools.
Aleksi M
About me
My name is Aleksi Marjamäki and I'm responsible for KONE customer-facing tools for architects and designers. I've worked for KONE for 16 years, which is basically my whole professional life. My background is in marketing, so I'm not a "tech guy", but as the owner of a very OLD motorcycle, I've found myself slowly turning into a mechanic (not by choice but more out of necessity). To tell the truth, I probably know more about standup comedy than engineering, but as far as I'm concerned, that makes me the perfect "expert" to explain how architects can benefit from using KONE tools. The reason why these tools are so indispensable is precisely because not everyone is an engineer! Not me, not you, not even the legendary Alvar Aalto. And, if you ask me, even Aalto might have avoided a few design calamities if KONE tools had been available in his day!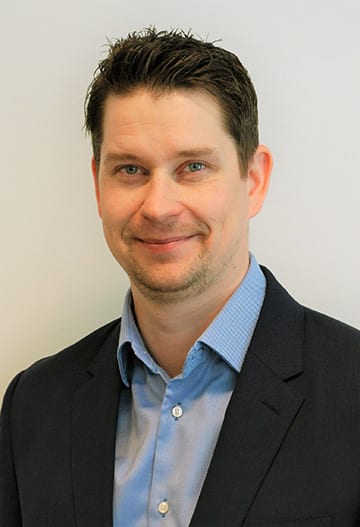 Name: Aleksi Marjamäki
Hometown: I come from a small town called Ulvila near Pori on the west coast of Finland.
Education: I studied at Oulu University and after that at Tampere University. My major was marketing, but I also studied strategy and accounting.
Professionalrole: I'm a member of KONE's Global New Equipment Business Development team. I am responsible for tools such as the Elevator and Escalator Planner and Car Designer tools for detailing the visuals of elevators, as well as a couple of other customer-facing tools that we are currently piloting.
Workhistory: I joined KONE's International Trainee Program (ITP) in the Hague, the Netherlands in 2005. I also worked as a business development manager at KONE Great Britain back when Building Information Modeling (BIM) became a rising trend in building design and collaboration.
Hobbies: I've been doing CrossFit since 2016. I also snowboard a few times a year. I'm waiting for COVID to pass so I can go skiing in the Alps again. I also have a boat and a motorcycle and love spending warm summer evenings boating around Helsinki's islands or cruising town on my bike.
How I relax: I listen to a lot of podcasts, some more professional, but mostly casual life learnings. I also really like stand-up comedy – watching and listening, not doing it myself.
Who inspires me: My son Oiva, who just turned eight and my daughter Anni, who turns five in July.