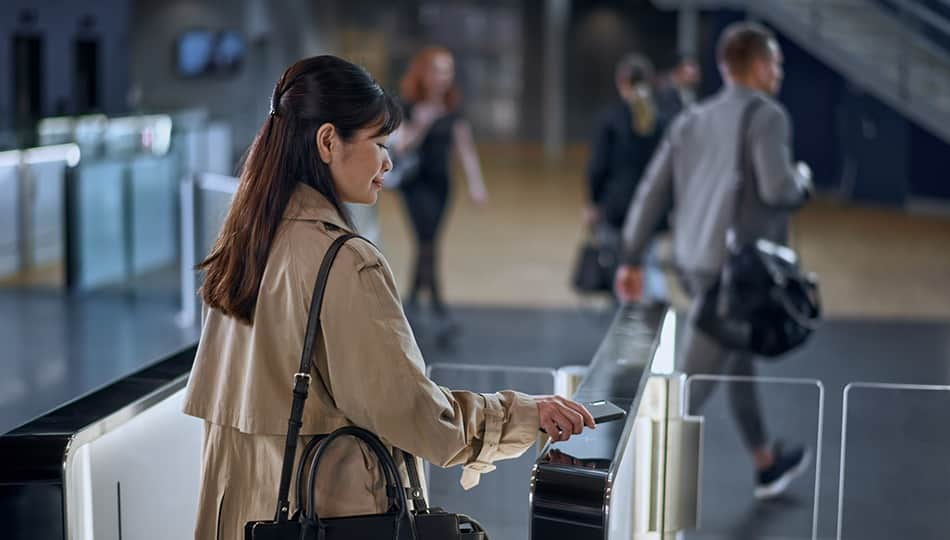 For employees and visitors
Easy access and a smooth journey around the building
Touch-free access with automatic lift call – even without access cards
Advanced guidance to destination via smartphone and wall-mounted screens
Faster, smoother journeys with less waiting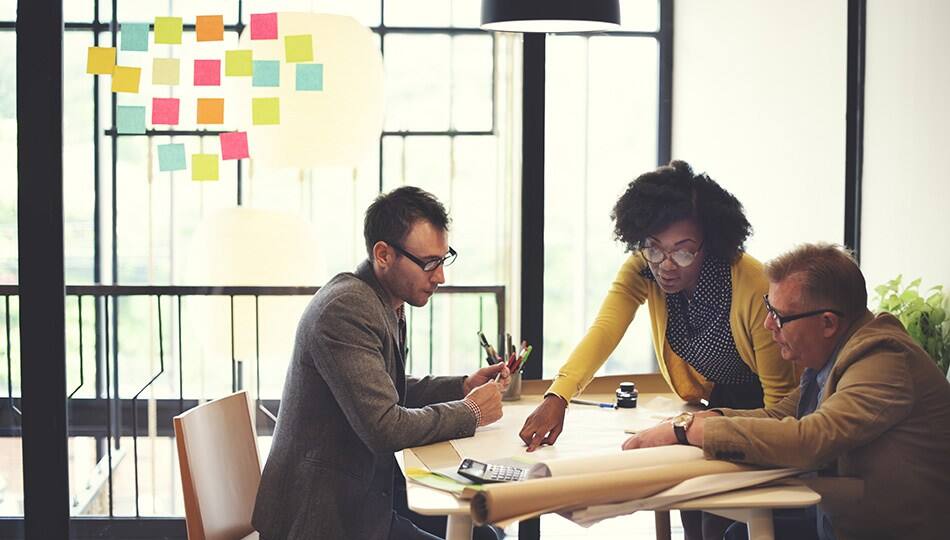 For building owners, developers, and architects
Boost your building's lifetime value with a unique, modular offering
Enhance the tenant and visitor experience through optimised people flow and an enhanced user experience
Prepare for the future with a modular solution that adapts to your decision-making journey
Create unique solutions for your building with enhanced integration capabilities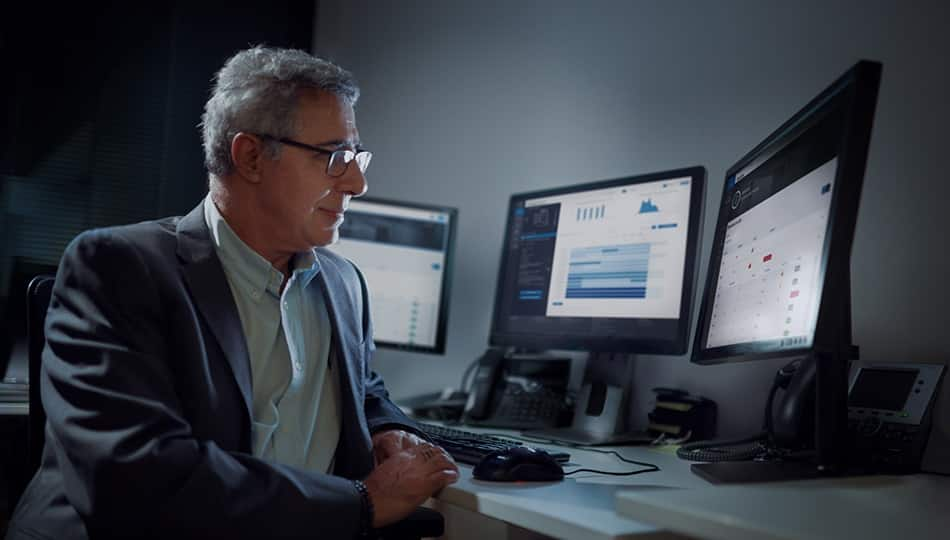 For facility managers
Create an attractive, efficient working environment
Improve the tenant and visitor experience with smart, personalised, user-friendly solutions
Benefit from easy integrations and avoid the need to manage overlapping systems
Take advantage of real-time monitoring and service to minimise disruptions to building services and people flow
What does KONE Office Flow include?
Smart, simple People Flow
Smart lift calls and simple user management via your building's access control system with the KONE Office Flow app.
Building App Integration
Drive engagement via your building app with predictive lift calls, wayfinding, and digital access*.
Easy visitor access
Provide visitors with a fast-track to their destination floor by integrating their credentials via KONE APIs*.
Easy integration
Ensure smooth integrations in your building via cloud-based and on-site APIs.
Advanced guidance
Help people reach their destination faster and easier with clear, effective guidance provided via user-friendly devices.
Distinctive design
Create a first impression that lasts with destination control devices built from high-quality and durable materials.
Optimised People Flow
Boost lift system capacity, cut waiting times down, and improve comfort with advanced destination.
Safe, secure solutions
Keep your data safe with secure on-site and cloud interfaces and keep your digital solutions up to date.
*Requires third-parties to deliver end-user applications enabled by KONE APIs and to provide access control system, indoor location system and credentials that are supported by KONE.
Winning with Customers
110 North Wacker is the newest high-rise office building to tower above Chicago's central business district. Learn how 110 North Wacker is reshaping downtown Chicago.
Get in touch
You can use the form below to tell us more about how we can help you. One of our team will be in touch as soon as possible.
Our services and solutions to make your building the smartest on the block